Artistic Functional Hand-Painted Art
Blue Bird – 2189
Hand painted leather iPad case
Leather iPad or other tablet slip-in case hand painted with a big blue bird.
Slide in case with zipper.
Soft interior.
Genuine Leather.
Approximately 8 1/2 inches x 10 1/2 inches.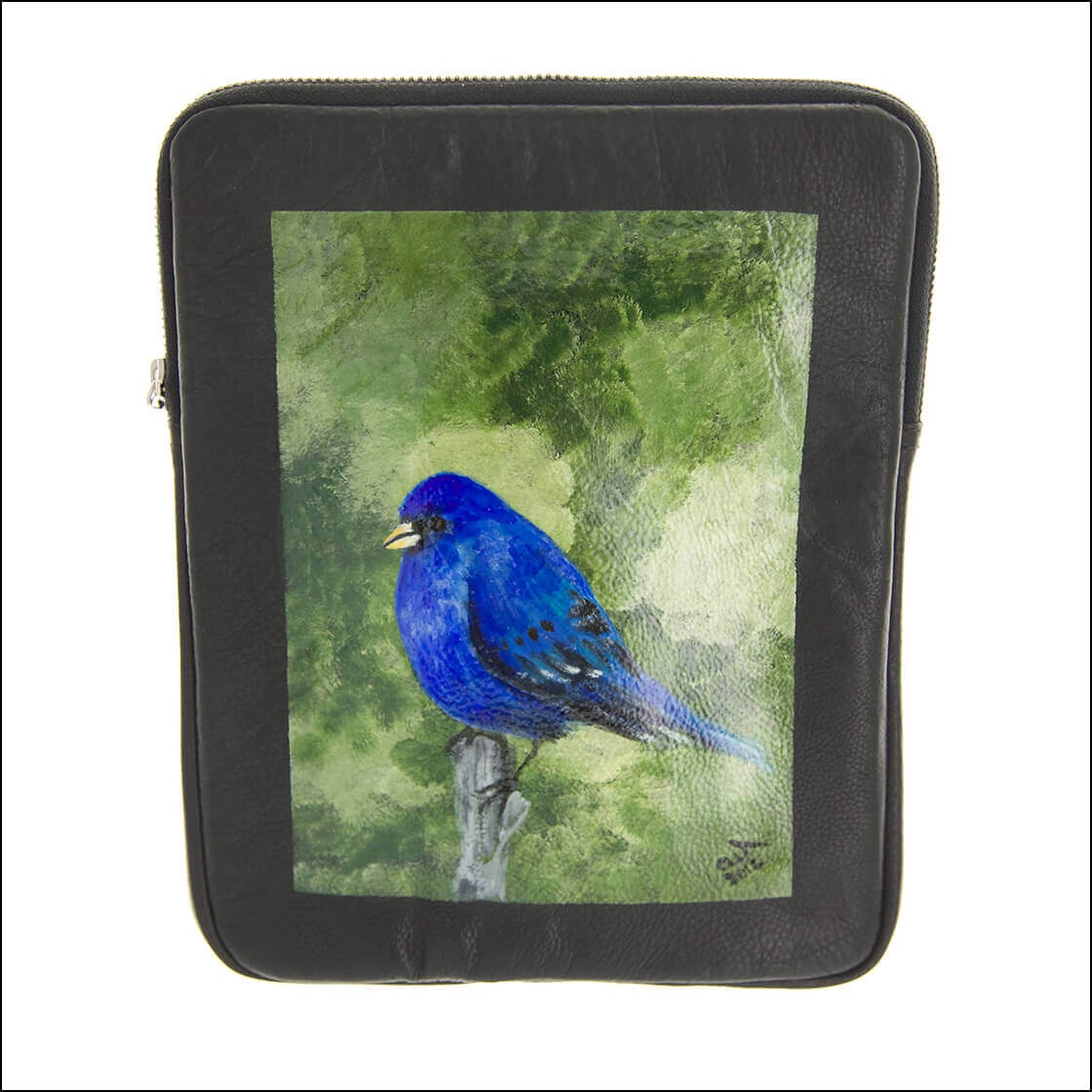 _gaq.push(['_trackPageview']);
What is Fun Art by Angie?
Functional Unique (Now, Neat, Neoteric, Novel) Art by Angie.
Hand-painted functional art.
Hand-painted Eyeglass Cases, Wallets, Purses, and iPad Cases.
Personally designed and hand-made lanyards.